Crawler Mobile Screening Plant
The crawler mobile screening plant is a high-efficiency screening equipment. The interchangeable screen design can quickly adapt to different purposes. The heavy-duty frame design can ensure high efficiency and stable screening operations under severe conditions. The crawler-type(track-mounted) mobile screening plant has the advantages of solid structure, large output, wide application range, strong processing capacity, and convenient transportation. It is very suitable for operations in complex terrain areas such as narrow sites and urban demolition.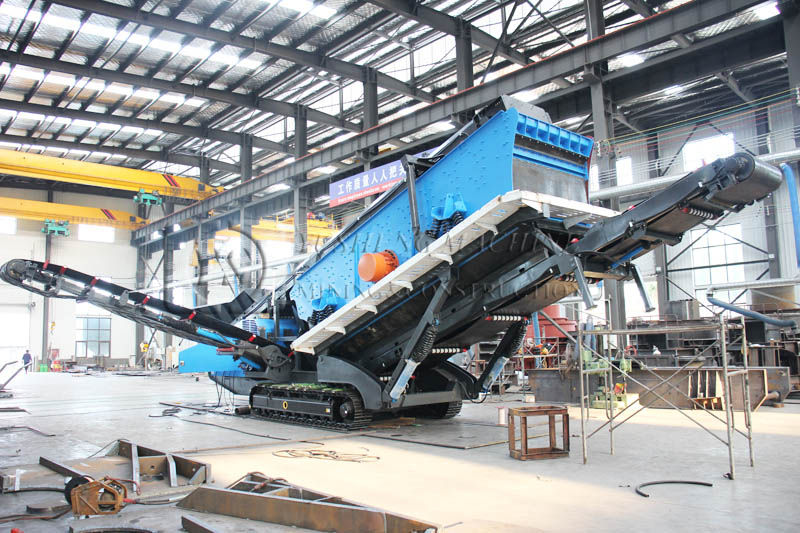 Mobile screening plant adopts oil-electric hybrid, full hydraulic drive mode, and through wireless remote control, it is very easy to drive the screening machine to the trailer and transport it to the work site. The whole machine is equipped with a fully automatic vehicle-mounted folding belt conveyor, which can quickly realize the transition from transportation to working state, and can be put into production after quick setting.

On August 15, 2021, our crawler mobile screening plant has been completed, and it will be sent to the customer site together with the crawler mobile jaw crusher and the crawler mobile impact crusher, stay tuned!