Application Field: General
Production Time: 2020  
Area of Use: Yunnan•Kunming  
Equipment Model: Tracked mobile impact crushing station YS-F1314 + Tracked mobile horizontal screening station YS-6203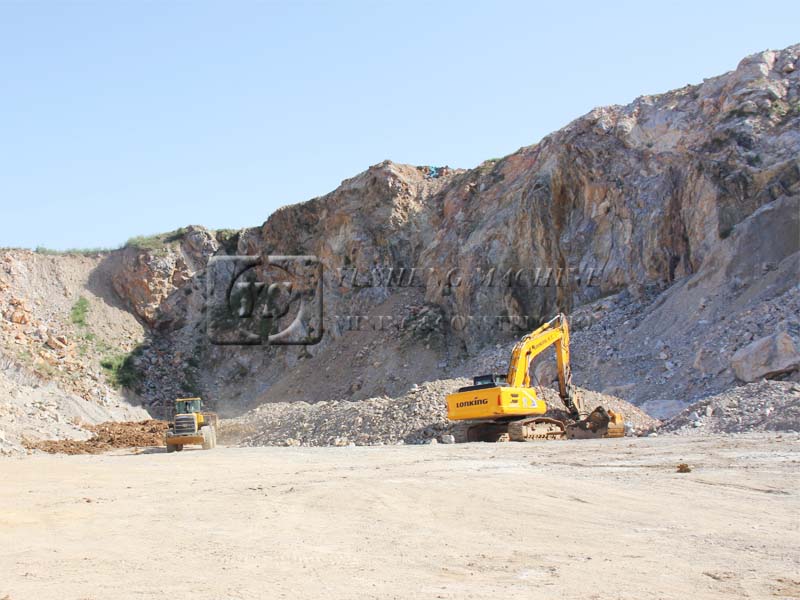 Equipment highlights: stable, high yield, low carbon, less powder, high screening rate, clean screening, simple operation, convenient maintenance


Whether it is old infrastructure or new infrastructure projects,

it can not be carried out without the participation of sand and gravel aggregates. Facing the "14th Five-Year Plan", Yunnan Province will plan the new infrastructure closely according to the actual situation, clarify the focus and order, give full play to its own characteristics, and seek truth from facts, starting from the "addition, subtraction, multiplication and division" method, so that the new infrastructure will be stable and far-reaching. In 2020, Kunming City, Yunnan Province plans to invest 58.9 billion yuan to build "new infrastructure". The previously released "Kunming City New Infrastructure Construction Investment Plan Implementation Plan" sorted out five major areas of new infrastructure construction, with 394 key projects and a total investment of 1,001.18 billion. Yuan.

The emergence of new infrastructure has created a huge demand for sand and gravel, and has brought more development opportunities for enterprises engaged in sand and gravel-related industries in Yunnan. With the current ban on river sand mining and the national support and promotion of the priority use of mechanism sand, mechanism sand and gravel has become the main force of sand for infrastructure.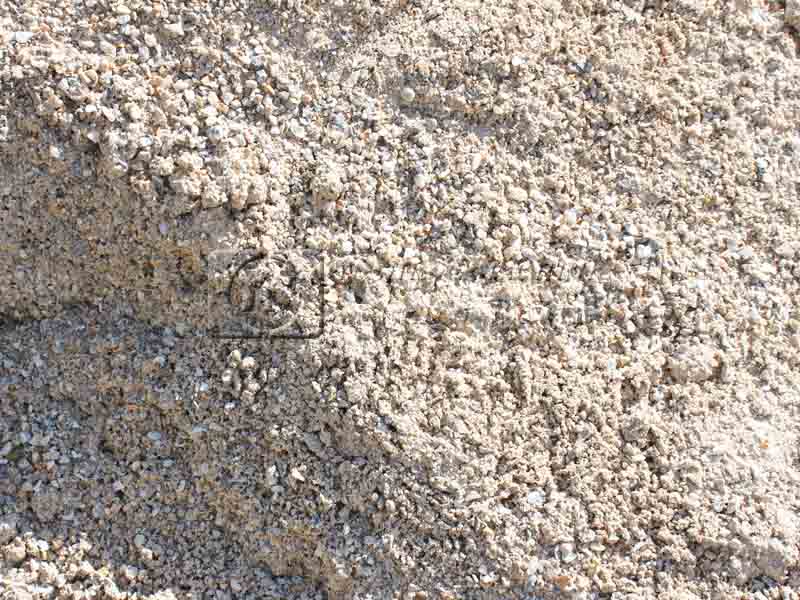 Mechanism sand, as a kind of sand particles made from primary mineral resources, rocks or construction waste and other solid waste resources by mechanical crushing, screening, shaping and other processes, has advanced technology and equipment, large scale, short production cycle, high product quality, adjustable particle size, quality control and other characteristics.
Yunnan, as a place rich in natural and mineral resources, provides abundant sand and gravel raw material resources for the production of mechanism sand. In addition to a variety of common minerals and rocks suitable for the preparation of mechanism sand and gravel in Yunnan, construction waste, tailings and other solid waste resources can also be prepared with good quality mechanism sand and gravel.

So what is the production process of mechanism sand?Let's go into the Yusheng tracked mobile crushing and screening plants in Yunnan for more details.

The project is located in Kunming, Yunnan Province, engaged in limestone mechanism sand production, the equipment selected is Yusheng Heavy Industry Tracked Mobile Impact Crushing Plant YS-F1314 + Tracked Mobile Horizontal Screening Plant YS-6203, with an output of ≥250 tons per hour, which can produce 4 kinds of materials, mainly used in mixing stations. It is understood that in the case of new infrastructure support and quality assurance of finished material of mechanism sand, the mechanism sand of the site is widely popular and in short supply.
So what are the advantages of choosing Yusheng Heavy Industry Tracked Mobile Impact Crushing Plant YS-F1314 + Tracked Mobile Horizontal Screening Plant YS-6203 to produce limestone mechanism sand?
Tracked Mobile Impact Crushing Plant YS-F1314.
The crushing mainframe of Yusheng mobile impact crushing plant consists of box, rotor, impact liner, plate hammer, buffer frame and bearing seat. Among them, the rotor is composed of the main shaft, plate hammer, rotor frame and flywheel.
①Crushing ratio: The crushing ratio of this equipment is large (generally 10-25, up to 50)
②Good wear resistance of the crushing machine: The hammer head is cast by new technology, which has the advantages of wear resistance and impact resistance;
③Less crushing over powder: the body structure of impact crusher is sealed, which solves the problem of dust pollution and ash leakage from the body;
④The finished product is formed in one time after crushing, and the shape of the product is good;
⑤Low energy consumption, simple operation and maintenance;
⑥It can realize fast transfer operation: it adopts intelligent wireless remote control device, and has good field mobile passability, which can adapt to various complex construction environments such as mountainous and wetlands.
Tracked mobile horizontal screening station YS-6203:
Yusheng mobile horizontal screening station host adopts the international advanced exciter design concept and three-axis forced synchronous vibration mode, which can be designed according to different working conditions for targeted selection.
①Screening capacity: The series of three-axis vibrating screen absorbs the most advanced international vibrating screen design technology, and its generated amplitude is more than 2.5 times higher than that of circular vibrating screen;
②Screening rate: with the advantages of circular vibration and linear vibration, not easy to block the hole; but also has the high screening efficiency of linear vibrating screen, screening efficiency of 96.8 % or more;
③Energy-saving: using the world's most advanced mechanics, with ≤ 30kw motor, and a T-shaped triangle belt for transmission power, saving 2-4 times of kinetic energy. Material friction on the screen is minimal, and the use cycle of the screen can be extended by more than 4 times;
④Maintenance: The key components and standard parts of the three-shaft vibrating screen are imported to ensure the continuous and stable operation of the equipment, and there is no need for maintenance if there is no lack of lubricant. If you replace or add lubricant, the gear box only needs 7.3 liters capacity;
⑤Small volume: As the three-shaft vibrating screen is horizontally installed, the equipment has low center of gravity, compact structure, occupies little space, and runs smoothly, suitable for screening in various dry and wet occasions.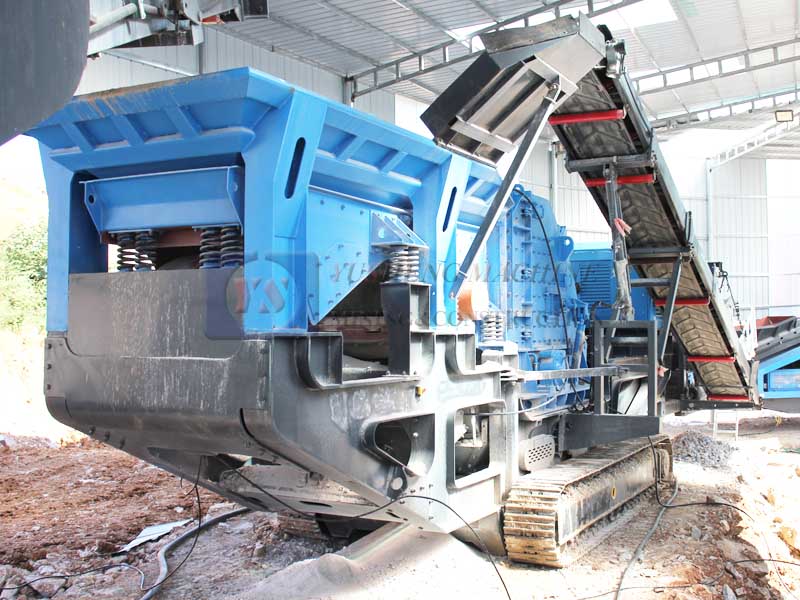 Choose Yusheng tracked mobile crushing and screening plants not only needs no production construction cycle, but also has stable performance, high output, good product shape, energy saving and environmental protection, which is an unmissable choice for sand and gravel aggregate processing industry. We welcome all the partners who need to enquire us to consult about the tracked mobile crushing and screening equipment, about the equipment matching solutions, technical support, etc. Because of the focus, we are professional, we will always provide you with the most stable and high production mobile crushing and screening equipment.