Mineral processing production line.
Capacity: 10-280t/h.
Note: Specific production capacity is based on the customer's on-site configuration and production capacity.
Application field.
Magnetite, pyrrhotite, roasted ore, ilmenite and other materials with particle size below 3mm
The magnetic separation process of the new mineral processing line is composed of jaw crusher, ball mill, classifier, magnetic separator, concentrator, dryer and other main equipment, together with ore feeder, hoist and belt conveyor to form a complete magnetic separation production line. The production line has the advantages of high efficiency, low energy, high capacity, reasonable economy and so on. The supporting equipment can be designed according to the actual situation of customers.
Production flow chart: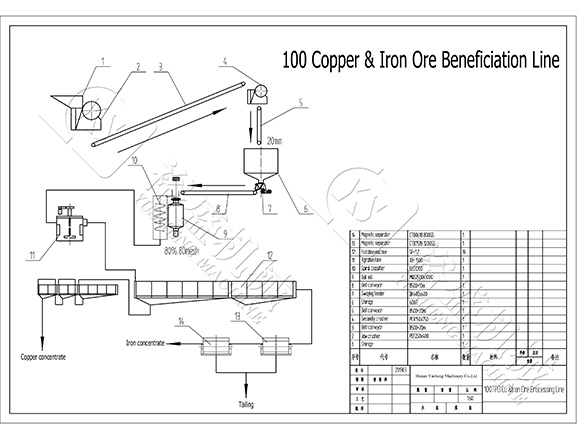 Mineral Processing Production Line Characteristics
1. The dust in magnetic separation is collected by the dedusting device, which will not cause air pollution. It is a creative process with high production efficiency, good product quality and no environmental pollution.
2. Reasonable design of magnetic separation production line and selection of high-quality equipment is the foundation of cost saving, while the magnetic separation production line configured by our company is efficient and energy-saving, which is composed of advanced and high-quality equipment, simple operation and low failure rate, low investment and high recovery rate.
3. The configuration of the production line can adopt different separation processes according to the different properties of the ore. And can optimize the design according to the different annual output and requirements of customers, so that the performance of the magnetic separation production line can be brought into full play.
4. The magnetic separation production line has the advantages of advanced equipment, compact technology, small area, low investment in capital construction and high income.