Capacity: 50-500T/H.
Note: Specific production capacity is based on the customer's on-site configuration and production capacity.
Application fields: highway, railway, construction, concrete mixing station, water conservancy, airport runway, etc.;
Output size.
0-5mm, 5-10mm, 10-20mm, various specifications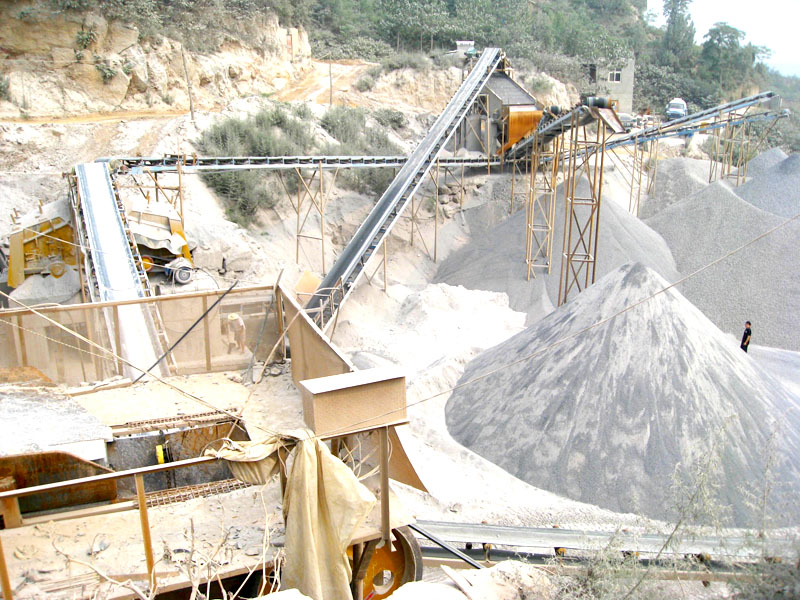 Sand making production line (sand production line) is usually composed of vibrating feeder, jaw crusher, sand making machine (vertical shaft impact crusher), vibrating screen, sand washing machine, belt conveyor, centralized electric control and other equipment, with a design output capacity of 50-500TPH. After years of development and research, our company has matched sand making machine with other products of the company to design a full set of sand production line, which is deeply loved by users in the industry.
Sand Making Production Line Process Flow
Our company has been engaged in the research and production of sand and gravel crushing for many years, our sand making production line and ordinary sand production line designed and produced according to the field conditions of our country have the following characteristics:
1. The investment is only 1/3 to 1/5 of the conventional production line with same processing capacity.
2. The production cost per ton of sand and gravel is only 1/3 to 1/4 of that of conventional production line.
3. High degree of production automation, with less than 3 production personnel per shift.
4. Payback period of the investment is short, and the investment can be recovered within 3 months.
5. High degree of automation, low operating cost, high crushing rate, energy saving, large output, less pollution, easy maintenance. The produced machine-made sand meets the national construction sand standard, and the product has uniform particle size, good grain shape and reasonable gradation.
150-200 T/H Granite Crushing Production Line
Configuration List
Equipment
Model
Qty
Vibrating Feeder
ZSW420×110
1
Jaw Crusher
6CX110
1
Cone Crusher
HP300
1
Sand Making Machine
5X8522
1
Sand Making Machine
5X1145
1
Vibrating Screen
2YA2160
1
Vibrating Screen
2YA2460
1
Sand Washer
XSL920
1