100TPH River Gravel Production Line
Capacity: 50-800t/h.
Note: Specific production capacity is based on the customer's on-site configuration and production capacity.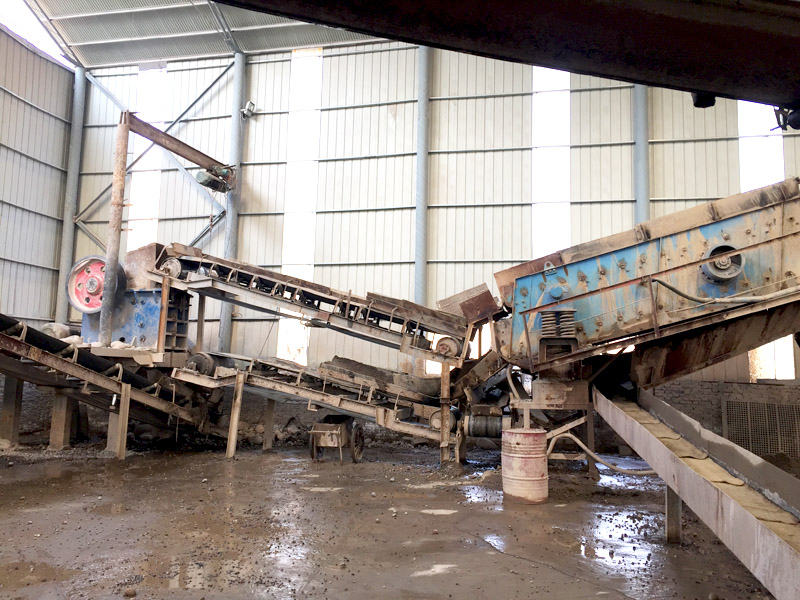 Application field.
Sand and gravel quarry, stone crushing production, concrete mixing station, etc.
Output size.
05/ 12/ 13mm all kinds of specifications are available.
River gravel production line, also known as sand and gravel production line or stone production line, it is mainly composed of vibration feeder, jaw Crusher, impact Crusher or Cone Crusher, round vibrating screen, belt conveyor, centralized electric control and other equipment, with a design output of generally 50-800TPH, it can be equipped with other products or tailored according to customers' different processing needs.
Henan Yusheng Machinery Co., Ltd. provides you with practical solutions for stone production line, including system layout, optimizing configuration, high-quality equipment, equipment installation, technical support, after-sales service, etc.
River Gravel Production Line Characteristics
1. The stone crushing production line has the advantages of high degree of automation, large crushing ratio, high production efficiency, large handling capacity, cube-shaped products, low needle-like content, no internal cracks and high high-pressure strength.
2. The equipment of the stone production line is easy to maintain, and wearing parts are made of domestic high-strength and wear-resistant materials with low loss and long service life, which can bring considerable economic benefits to customers.
3. The stone crushing production line has been successfully applied to the crushing processing of limestone, basalt, granite, pebbles and other rocks, the crushed products quality has completely reached the GB14685-2001 standard, providing qualified aggregates for highway, railway, water conservancy, concrete mixing stations and other industries.