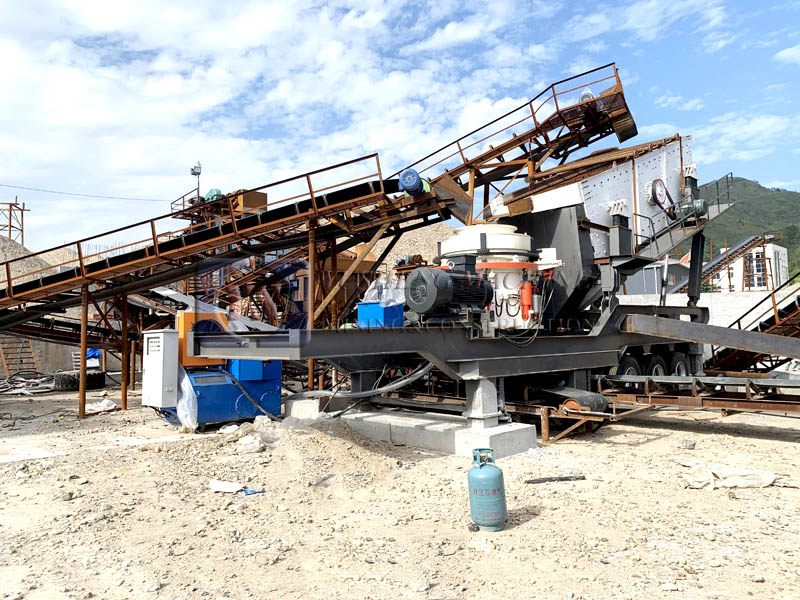 Production capacity: 50-500t/h.
Note: Specific production capacity is based on the customer's on-site configuration and production capacity.
Application:
Treatment and recycling of urban construction waste and construction of roads and bridges.
Applicable material.
Construction waste
In recent years, the amount of construction waste produced by urban construction is increasing, and the annual discharge of construction waste is tens of millions of tons.
Construction waste is generally treated by landfills, which not only requires a large number of absorption sites and occupies valuable land resources, but also has negative factors such as energy consumption and pollution. After the construction waste is crushed, the waste can be sorted, removed or crushed, and most of it can be reused as renewable resources, such as scrap steel bar, waste wire, scrap wire and various scrap steel fittings and other metals.
Production Line Work Flow:
The construction waste produced by blasting demolition of the building, after pretreatment, reaches the particle size can enter the crusher, then sent to the vibrating feeder by excavator, the small waste is pre-screened by vibrating feeder and discharged, the large material is broken by the impact crusher. The iron remover is placed above discharging belt conveyor to separate the steel bar in the construction waste, and then the material goes into the mobile screening station for screening, the large material returns to impact crusher for crushing circularly. The small material is transported to each finished material pile by belt conveyor.
Characteristics of mobile construction waste treatment production line.
1. High degree of automation and low production cost.
The construction waste treatment production line has strong mobility and can go directly to the crushing site for the crushing of construction waste, which not only saves time and effort, but also saves users a large amount of cost of moving waste away from the site.
2. Less pollution and less noise.
The construction waste treatment production line is equipped with advanced sealing device, which produces less dust pollution, less noise and good environmental protection performance.
3. Installation operation simple and convenient.
The construction waste treatment production line does not need tedious piling and fixing operation, saves installation basic costs and manpower investment in installation and adjustment, and can also move forward with the mining face, so the transportation link is simplified.